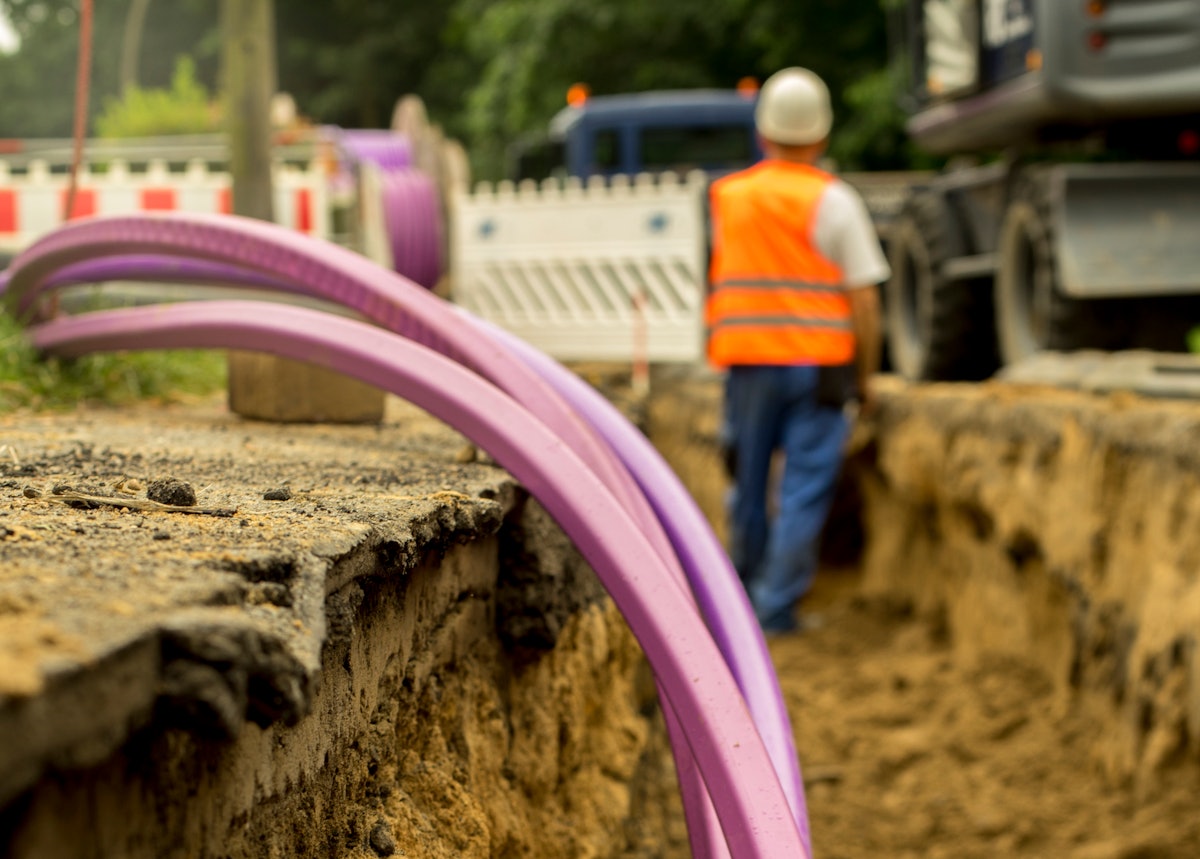 All 50 states and the District of Columbia will receive a portion of $42.45 billion in federal high-speed internet grants as part of the $1.2 trillion infrastructure law.
"Whether it's connecting people to the digital economy, manufacturing fiber-optic cable in America or creating good paying jobs building internet infrastructure in the states, the investments we're announcing will increase our competitiveness and spur economic growth across the country for years to come," says U.S. Secretary of Commerce Gina Raimondo.
The grants are part of the Broadband Equity, Access and Deployment (BEAD) program required in the infrastructure law and are to be used to install and upgrade broadband networks. The goal is "to ensure that everyone has access to reliable, affordable, high-speed Internet service," according to the Commerce Department.
Entities eligible for the grants can submit initial proposals for the next 180 days on how they plan to use the money. The National Telecommunications and Information Administration will approve the proprosals on a rolling basis. When entities' initial proposals are approved, they can request at least 20% of their allocated funds to get started.
Here's a breakdown of each state's allocation:
Alabama – $1,401,221,901.77
Alaska – $1,017,139,672.42
Arizona – $993,112,231.37
Arkansas – $1,024,303,993.86
California – $1,864,136,508.93
Colorado – $826,522,650.41
Connecticut – $144,180,792.71
Delaware – $107,748,384.66
District of Columbia – $100,694,786.93
Florida – $1,169,947,392.70
Georgia – $1,307,214,371.30
Hawaii – $149,484,493.57
Idaho – $583,256,249.88
Illinois – $1,040,420,751.50
Indiana – $868,109,929.79
Iowa – $415,331,313.00
Kansas – $451,725,998.15
Kentucky – $1,086,172,536.86
Louisiana – $1,355,554,552.94
Maine – $271,977,723.07
Maryland – $267,738,400.71
Massachusetts – $147,422,464.39
Michigan – $1,559,362,479.29
Minnesota – $651,839,368.20
Mississippi – $1,203,561,563.05
Missouri – $1,736,302,708.39
Montana – $628,973,798.59
Nebraska – $405,281,070.41
Nevada –$416,666,229.74
New Hampshire – $196,560,278.97
New Jersey – $263,689,548.65
New Mexico – $675,372,311.86
New York – $664,618,251.49
North Carolina – $1,532,999,481.15
North Dakota – $130,162,815.12
Ohio – $793,688,107.63
Oklahoma – $797,435,691.25
Oregon – $688,914,932.17
Pennsylvania – $1,161,778,272.41
Rhode Island – $108,718,820.75
South Carolina – $551,535,983.05
South Dakota – $207,227,523.92
Tennessee – $813,319,680.22
Texas – $3,312,616,455.45
Utah – $317,399,741.54
Vermont – $228,913,019.08
Virginia – $1,481,489,572.87
Washington – $1,227,742,066.30
West Virginia – $1,210,800,969.85
Wisconsin – $1,055,823,573.71
Wyoming – $347,877,921.27
American Samoa – $37,564,827.53
Guam – $156,831,733.59
Northern Mariana Islands – $80,796,709.02
Puerto Rico – $334,614,151.70
U.S. Virgin Islands – $27,103,240.86