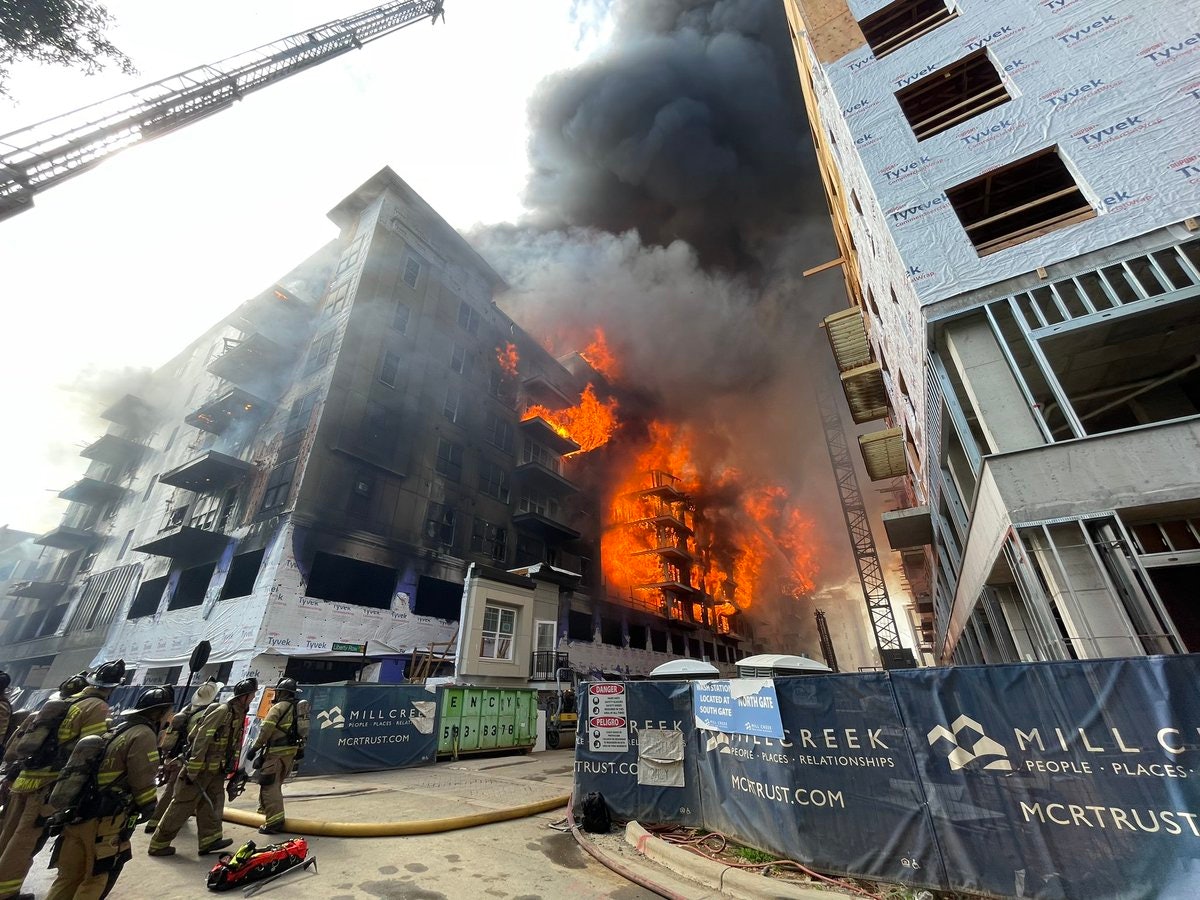 Fifteen construction workers were rescued and two are unaccounted for after a massive fire broke out May 18 at an apartment building construction site in Charlotte, North Carolina.
The fire started at 9 a.m. in the 7700 block of Liberty Row Drive in the South Park area. More than 90 firefighters responded to the blaze, which reached temperatures over 2,000 degrees, according to Fire Chief Reginald Johnson.
There was heavy smoke from a construction site when firefighters arrived. Fifteen workers trapped in a building under construction were rescued, including a worker in a crane. The crane operator was treated for non-life-threatening injuries at a hospital, Johnson said. 
The Fire Department has not confirmed any loss of life. It has said only that two workers are unaccounted for, information it received from the construction foreman.
The fire was extinguished within a few hours with hotspots remaining. Fire officials have not revealed the cause.
Johnson said the fire moved rapidly because of exposed lumber on the construction site, trapping some workers. 
A second building under construction across the street also caught fire but was quickly put out.
The investigation will likely be lengthy due to the extensive damage, according to the Fire Department. "This fire has been difficult for our community, and our firefighters continue to diligently work on scene to find answers," the department tweeted at 8 p.m. May 18.
The department asked those who have been unable to locate relatives who were workers at the construction site at the time of the fire to call 9-1-1. The department was assisted in fighting the blaze by neighboring departments.